Overview
The New Zealand Property Vulnerability Index analyses each part of the country, using a wide range of economic and property market measures, including exclusive data from data partners Centrix and Trade Me Property.
The subsequent ranking provides an indicative assessment of which areas are the most vulnerable as the property market enters the slowing phase of this cycle and therefore may not perform as well compared to others.
It takes into account a broad range of economic and housing measures with weightings allocated based on their potential influence on future property market performance, and provides an indicative assessment of an area's performance as a result.
It is not intended as a forecast of values; instead a relative assessment of each area's risk in the event of a more significant downturn in the property market.
What is included?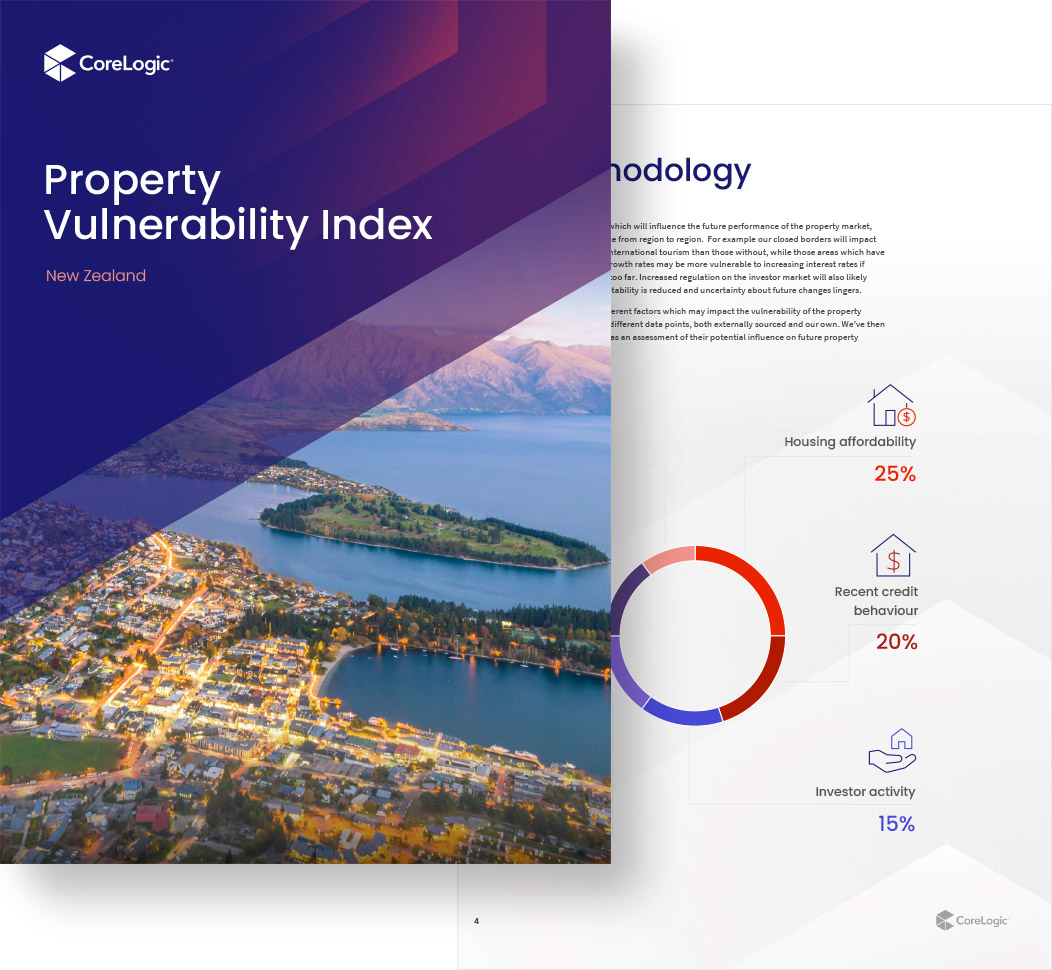 National analysis
How an economic downturn or change in market conditions may impact property in different parts of the country.
Leading indicators
Housing affordability, Centrix credit reporting, investor activity, demand/supply rebalance, Stats NZ local employment & economy data, and TradeMe Property demand data.
Market influences
Insightful commentary by our research team on market conditions.
Essential reading
Real estate agents, property investors, banking & lending, valuers, government, mortgage brokers and anyone interested in the property market.