Overview
The Property Market and Economic Update for New Zealand is a quarterly report that delivers timely, detailed insights into the fundamentals that are affecting the residential real estate market.
The report looks at property value growth, sales volume, time on market and rental growth, together with detailed charts and insights into housing affordability.
What is included?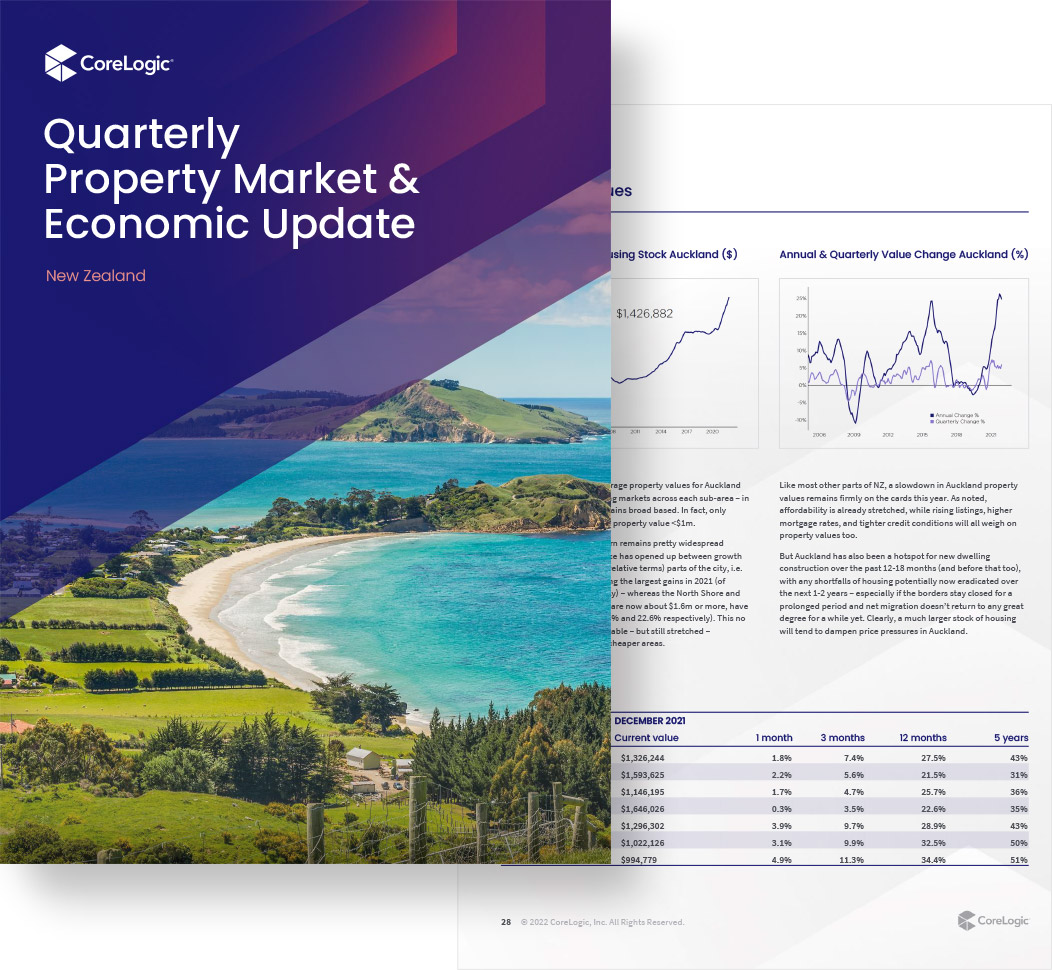 Housing Market
This report provides a comprehensive overview of Aotearoa's residential market value, house price index, sales volumes, rents, listings and buyer classification data.
Economic Trends
This report includes an analysis of the country's key economic indicators such as population, migration, employment data and cash rates.
Main Centres Breakdown
A thorough review of housing market indicators across NZ's six main cities.
Essential Reading
Economists, advisers, government planners, media, real estate agents, banking and finance professionals, mortgage brokers and anyone wanting to understand the property market.