Overview
This report examines the recent market share of New Zealand first home buyers (FHBs).
Utilising CoreLogic's Buyer Classification data, this research delves into what they're buying, where they're buying, and what prices they're paying.
What is included?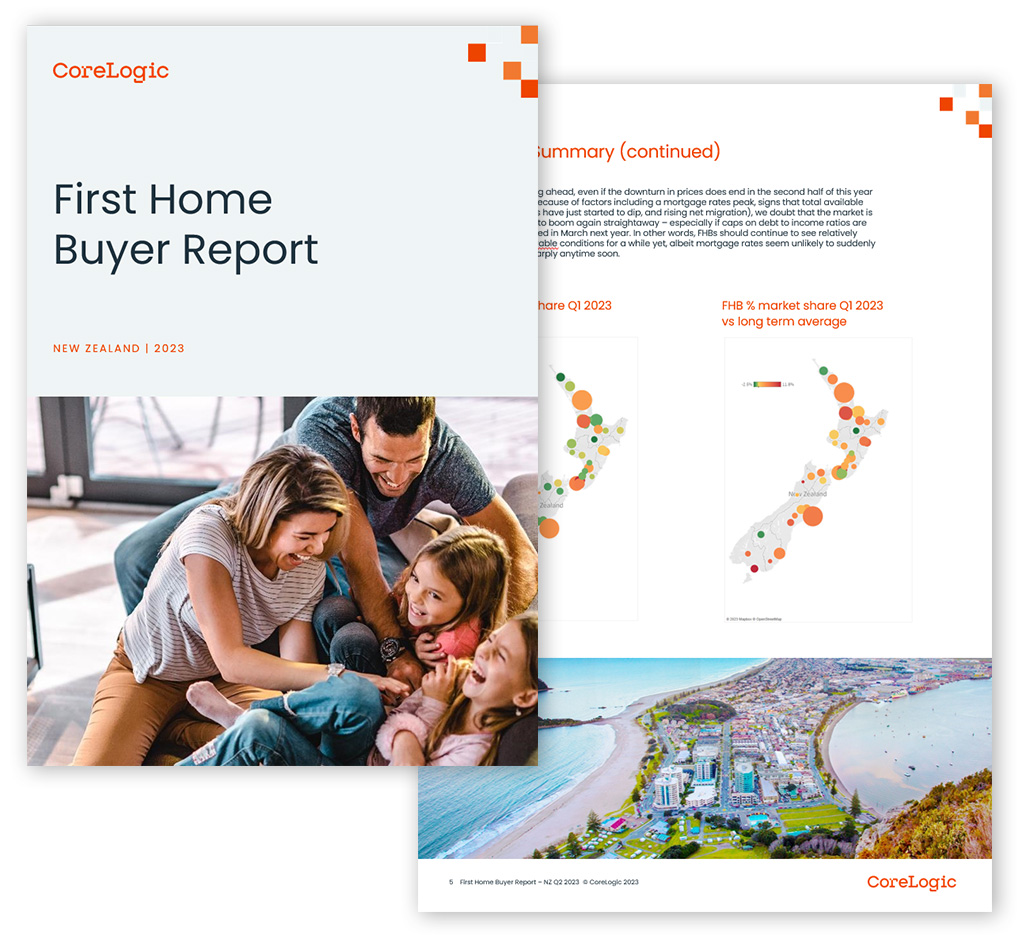 National data
An outline of FHB market share nationally and in each main centre as well as Aotearoa's urban and provincial areas.
Leading indicators
An in-depth analysis of FHB share of purchases overall, by property type and purchase price paid.
Market influences
Insightful commentary on what headwinds, or tailwinds, are impacting FHB activity in the market.
Essential reading
Real estate professionals, aspiring home buyers, policy advisors, banks, lenders and mortgage brokers.