Overview
The Property Report is designed to provide a comprehensive view of an individual residence within New Zealand.
It includes key data for the property such as an estimated property valuation (where available), property sales history, listings history, building consent activity and local market insights including recent comparable sales from nearby properties.
Data included is the latest available at the time of the report being requested. This report is a vital tool for both buyers and sellers helping you to understand more about an individual residential property and the market it is being sold in.
Property Reports are available on CoreLogic's Property Value website, which gives everyday buyers, sellers and investors the opportunity to buy a one-off Property Report for just $29.95.
Access your Property Report
Buy report now
You will be transferred to CoreLogic's Property Value website, where you can enter the address of the residence you are interested in.
What is included?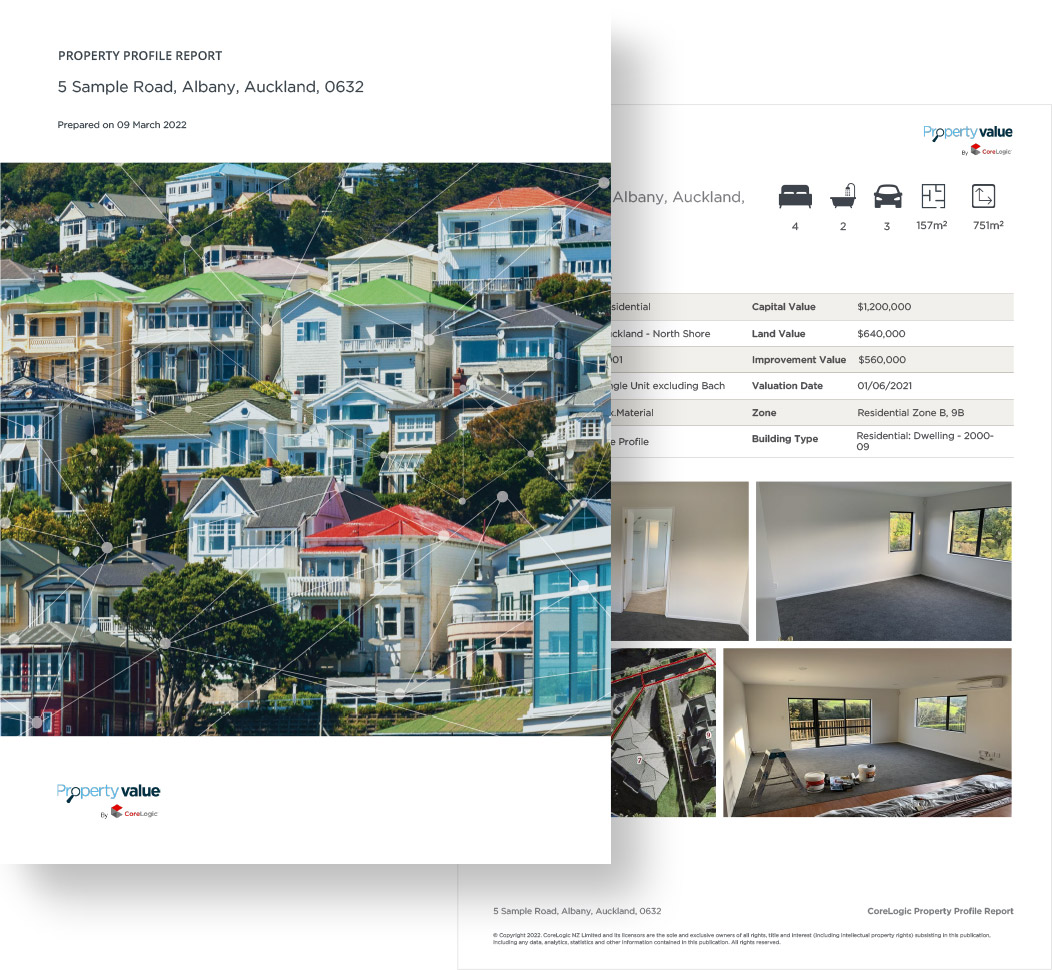 Current Estimated Property Value
Get an instant estimate of the current value for a property.
Comprehensive
Access to photos, maps, sale history, listing history, building consent history, recently sold properties, properties currently for sale and suburb insights where available.
Suburb Insights
Number of sales, median value by year, change in median value, median days on market where available.
Flexible
With Property Value's Property Reports, it's never been easier to gain a detailed view of a property you own or one you're interested in. Purchase a report for just $29.95