Overview
New research commissioned by CoreLogic suggests that a significant proportion of "insured" residential property owners may not have sufficient insurance cover to rebuild their home in the event of total loss.
Insights from the survey indicate many homeowners are highly exposed - most of them unwittingly – not just to the loss of their home, but to serious financial harm, given that for many their property represents the bedrock of their wealth. The problem is amplified by rising costs in the construction sector and the increasing occurrence and intensity of climate-related weather events.
In Solving the Home Insurance Problem in Aotearoa New Zealand industry experts, sector specialists and researchers explore and quantify this insurance gap, shining a light on the serious and growing risk of underinsurance in New Zealand, and identifying possible solutions for insurers, their partners, and homeowners.
What is included?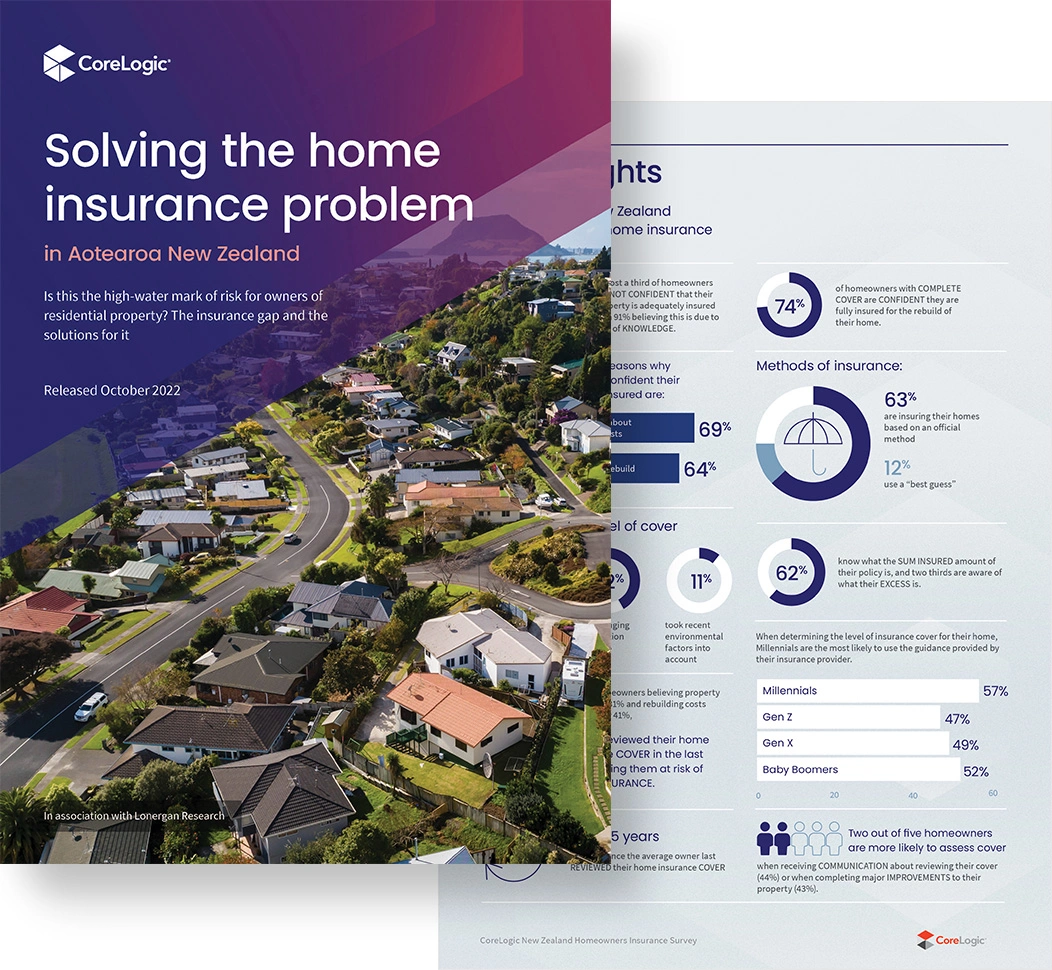 Homeowner confidence
Almost a third of Kiwi homeowners are not confident their property is adequately insured; the majority believe this is due to a lack of knowledge.
Calculating cover
63% of homeowners are insuring their property based on a recommended method, while 12% apply a 'best guess'.
Reviewing insurance
Despite many homeowners believing property values and rebuild costs have increased significantly in the last 12 months, 56% haven't reviewed their home insurance cover in the last year.