Overview
Exclusive report on women and property ownership
As Kiwi's engage in conversations around gender equality, CoreLogic adds a new dimension to the debate – the issue of gender equality in the property market. Drawing on our extensive property database, we deliver unique insights into women and property.
Don't miss this unique report to understand where Kiwi and Australian women are forging ahead – and how their property choices could reinforce their gender wealth gap over time.
What is included?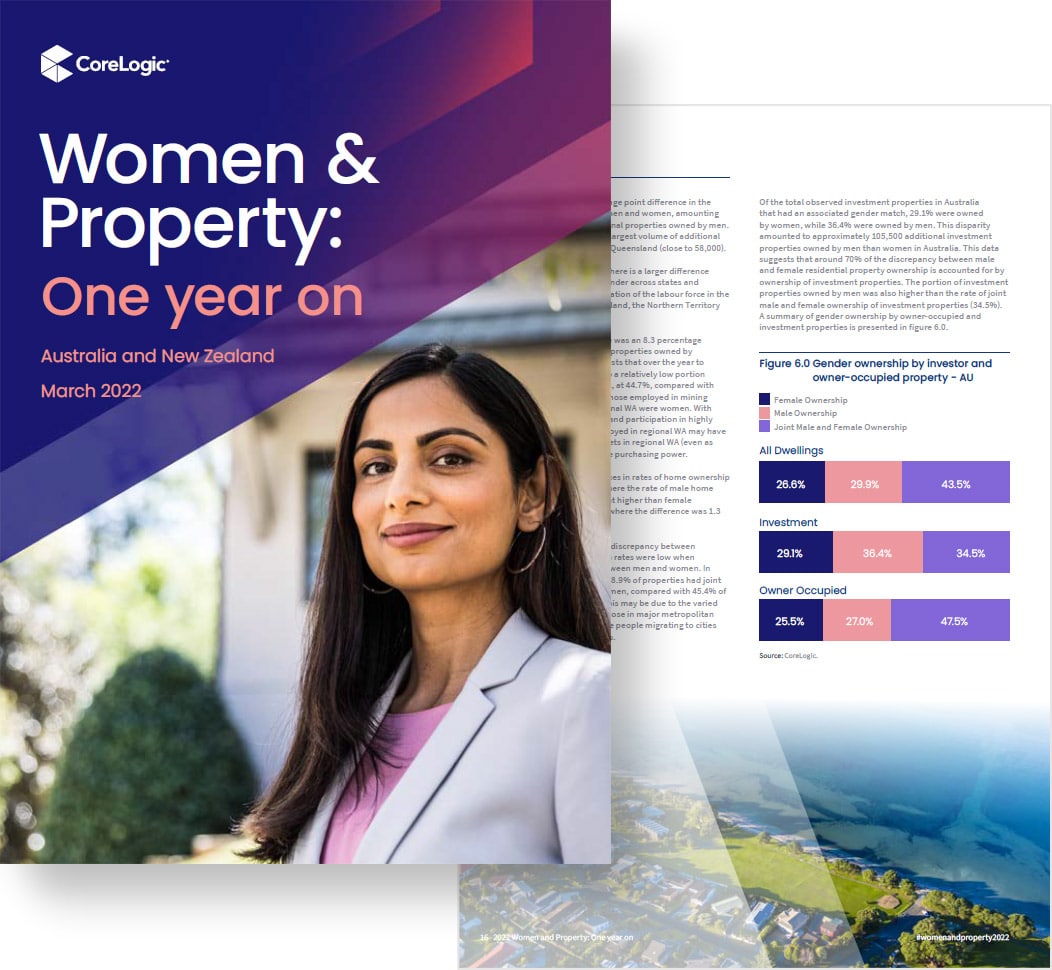 Market share
Men continue to hold the greater share of the property market but women are closing the gap.
Ownership
Last year 20.3% of properties were owned exclusively by women, 12 months on and that figure has increased to 23.5%, despite a gender pay gap and rising property values.
Segmentation
Rates of female home ownership have increased in the past 12 months and are highest in Gisbourne (28.3%), the Whanganui District (28.3%) and Wairoa District (28.1%).
Investment property
Men have the edge over women when it comes to investment properties.