We're happy to share the latest updates to Property Guru, helping you quickly and easily find the information you need.
Just released: Suburb Statistic Reports
Our much-loved Suburb Statistics Reports are now available in Property Guru, and they are even better than before:
You can now select by property type: eg only view house statistics
We've extended the change in median value from one year to 10 years, giving you even greater depth.
Jump into Property Guru and create a Suburb Statistic Report now directly from the homepage.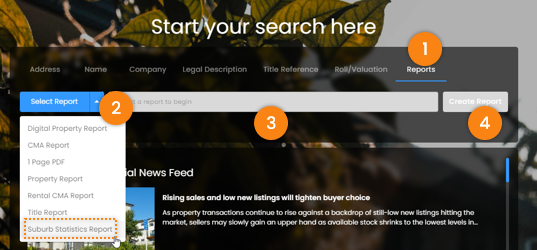 Need help? View our quick start guide here.
That's not all though.
We are continually making updates to RP Data:
Extended Search History: You can now view up to 40 recent searches in the address panel, up from 10.
Marketing Contacts: Marketing Contacts, which replaces Household Contacts, has enhanced privacy information and is aligned with Marketing Compliant databases for Premium and Pro users. Users can export up to 10,000 Marketing Contact records per month.
Target Property Lists: Generate your ideal property lists by analysing withdrawn listings, properties on the market for extended periods, and properties owned for an average hold period in a suburb.
Multi-Locality Search: Expand your searches to include multiple localities for a more comprehensive overview.
Don't forget about the Property Guru Mobile App
The latest app release includes:
Custom shape drawing within maps. Hit the shape search button in map view, sketch your shape, and instantly explore properties within it. Apply some filters and you have an amazing tool to understand your territory. Save the shape to your Saved Searches and receive notifications. This feature will also be coming to the web experience soon.
Update your app today to view the latest features: App Store | Google Play.
Stayed tuned for further updates and enhancements.
---